LAIRD TECHNOLOGIES (SEA) PTE LTD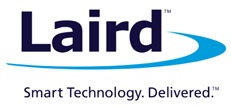 Developing solutions to protect electronics and enable connectivity.
Laird strives to provide exceptional value in our products and is built on the relentless pursuit of customer satisfaction and continuous improvement.
With corporate headquarter in United Kingdom and multiples global presence, Laird brings manufacturing, engineering, technical, research and sales closer to customers.
Main industries includes Automotive, Consumer Electronics, Healthcare / Medical, IT / Computer, Production, Telecommunications, Transportation and Military.
Antennas
Connectivity Solutions
EMC Component
EMI Shields & Gaskets
Inductors
RF / Microwave Absorbers & Dielectrics
Thermal Management